Doug Morton, musician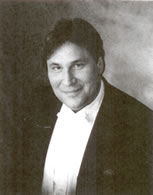 Originally from the Midwest, Doug Morton began playing piano at the age of 5 and trumpet at the age of 7. In his teens he attended the Interlochen Arts Academy, played with the World Youth Symphony, Michigan Youth Orchestra and was soloist with the Dun Scotus Bach Festivals. He received his bachelor's degree in trumpet (Phi Beta Kappa honorary) from the New England Conservatory, studying with Armando Ghitala, Gunther Schuller, and Daniel Pinkham. He founded and directed the Scholarship Brass Quintet, and was principal in many of Schuller's ensembles and Boston area groups.
Since moving to the Bay Area, Morton has performed with the Sacramento, Berkeley, Monterey, and California symphonies, among others, including being featured with the Santa Rosa, Monterey, Bay Area Concerto and Concord Pavilion orchestras as soloist, and has been invited to perform at many summer music festivals. He played principal trumpet with the Santa Rosa Symphony for 30 years. Morton continues to pursue his interests in music of all kinds, performing with such diverse groups as the Jazz Composer's Orchestra, CARMA, Mental Floss, The Grateful Dudes, the Clubfoot Orchestra, SF Mime Troupe, Beach Blanket Babylon, Del Sol, James Moseley, Mood Swing Orchestra, and the Bohemian Club Jinks Band, among many others. He gigs actively on the piano, including a long-term engagement with a trio at the Panama Hotel.
Morton also composes and arranges. His works have been commissioned and performed by the California Shakespeare Festival, ACT, SF Chamber Singers, Napa Valley Chorale, Masterworks Chorale, Santa Rosa Chamber Players, KQED, the Santa Rosa Symphony and the San Francisco Symphony, which played a piece of his and has engaged him to work on other musical projects. He was commissioned to write a piece for 340 young musicians in commemoration of the 2017 wildfires which was performed in Green Hall and some of his music was played in Europe by the symphony Youth Orchestra in their tour of Salzburg, Vienna and Budapest. He has had his brass music recorded and performed by the All-Star Brass Quintet and many other brass groups throughout the United States and Canada. His music is regularly played by local brass groups and big bands, with or without his presence. He also writes for and plays with the Trumpet Supergroup, the Electric Squeezebox Orchestra (which has recorded many of his works), Marcus Shelby, the No-Name All-Stars and many others.
---
Notable Notes
Doug's music was performed by 3 different groups (Santa Rosa Symphony, San Francisco Chorale and Trumpet SuperGroup) in 4 different locations around the Bay Area on the same day (Sunday, Dec 16, 2018). Also, my music has reached Nebraska. The Ohama Chamber Music Society has programmed a piece of mine on their programs.
In other news, Doug recently got a commission to arrange the Three Preludes by Gershwin for orchestra and clarinet from a group in South Korea. They heard about me from a French clarinetist who will be performing the piece. I have no idea how they heard of me, but I suspect the almighty internet.
In 2017 I was commissioned to write a piece for 340 musicians. It involved every youth ensemble in Santa Rosa, from beginners to the main orchestra. It was performed in March of 2018 in the Green Music Center and the subject was the terrible fire that engulfed the area in 2017. Got a terrific and emotional response, including some firefighters who were in the audience. The SR Youth Orchestra went to Europe in 2018 (Vienna, Budapest and Salzburg) and performed a piece of mine (The Twinkle Variations).
I had an arrangement of mine performed by the San Francisco Symphony thanks to the great Mark Inouye and the great Erik Jakobsen. It was exciting to say the least. They followed up with two other commissions, one was arranging a piece to be performed by Laurie Anderson and another was a transcription of a piece by Honegger.
I recently retired from performing with orchestras and big bands. The fates granted me a couple excellent exits. Playing the treacherous Mahler Sympony No. 9 (May 7, 2018) as my last symphony concert and playing a solo and leading the astounding Electric Squeezebox Orchestra in a performance of my arrangement of ESP. This arrangement has apparently been played to award-winning effect in previous Monterey Jazz Fests. One youth group performed it - from memory, I'm told - and won an award with it. Here's the quote from Erik: "Next Gen"...Downey High School performed Doug Morton's arrangement of "E.S.P." during their set...and won their division...this is the second band I have heard do Doug's arrangement and win, the other was "The American Music Program" of Thara Memory's, and both received standing ovations after their performance...at 10AM!
More big news
Sher Music has published the Doug Morton Songbook ("DUG") with 20 of my originals. This project was far more involved than I thought it would be (details, details) and involved setting up my own recording studio (thanks, Jeff Cressman!) and recording and editing many pieces. Labor of Love. There's also some recording samples and a great video of ESO playing ESP to check out. Click here for the Songbook
Wait, there's more
iJazzMusic will be publishing 9 of my original big band charts, including ESP. This was a bolt out of the blue and quite exciting as they're a reputable publishing house working with Wayne Shorter, Herbie Hancock, Bobby McFerrin and many others. I hope I deserve to be in this rarefied company.