Epiphoné Brass
From a quartet to quintet and up - Epiphoné Brass brings you the thrilling, dynamic sound of brass. It's the perfect ceremonial sound, but can be big, loud fun. Brass can be powerful and dramatic, as well as serene and noble. It can perform a huge range of music, from the early Renaissance to the most modern classical and jazz.

The most typical ensemble is two trumpets, French horn, trombone and tuba, but exciting repertoire exists for brass quartet (two trumpets, two trombones). We can also provide trumpet fanfares - solos, duos, trios, trombone quartets, horn quartets and tuba for any occasion.


Epiphoné Brass has played hundreds of events - concerts, church services, weddings, parties and is regularly featured each Christmas with the SF Chorale Society.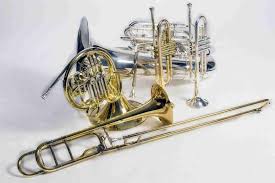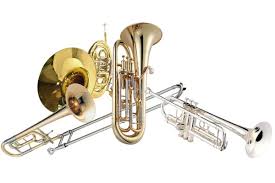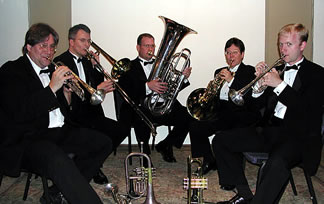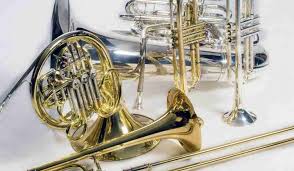 Sample Recordings
All- Star Brass
A Quiet Place
Fond du Lac
Nice and Calm
Click here for Doug Morton's music bio.
Contact Doug Morton for further information.
Check out Doug's works for brass